For more information about the characters, episodes, printable, and so much more, click the website [1]nickjr.com/paw-patrol. I hope they can save the day. If you have some trouble, just yelp for help because No jobs too big, No pups too small from the PAW Patrol!!!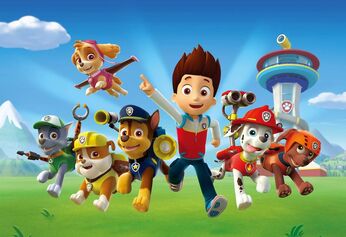 One thing, visit the official page [Pawpatrol.com]
Ad blocker interference detected!
Wikia is a free-to-use site that makes money from advertising. We have a modified experience for viewers using ad blockers

Wikia is not accessible if you've made further modifications. Remove the custom ad blocker rule(s) and the page will load as expected.