1 • 2 • 3 • 4 • 5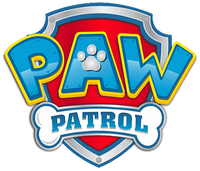 Season 5 is an upcoming season of PAW Patrol. It is unknown how many episodes it will contain.
Spin Master president Ben Gadbois confirmed that the fifth season was "currently in development" during the company's 2016 Q1 Financial Results Conference Call. Ronnen Harary (one of the founders of Spin Master) also mentioned the season after talking about Season 4's international release set for 2018.
Writers
Here is a list of some possible writers for Season 5:
Episode List
Each listing will contain the episode number, name, original U.S. airdate, and its writer.
---
---
Season 5 Trivia
As of August 2016, the fifth season's episodes are still in pre-production. Voice recording and animation have not commenced, as these processes have not yet finished for the fourth season.
A voice actor that has yet to be announced will replace Max Calinescu as the voice of Chase. [1]
The PAW Patrol may gain a new vehicle and a new team member.
In May 2017, it was announced that Spin Master was in the process of developing the very first episode in the series to take up an hour of airing space. It is very likely that it will take place in Season 5.
References
Ad blocker interference detected!
Wikia is a free-to-use site that makes money from advertising. We have a modified experience for viewers using ad blockers

Wikia is not accessible if you've made further modifications. Remove the custom ad blocker rule(s) and the page will load as expected.