1 • 2 • 3 • 4 • 5 • 6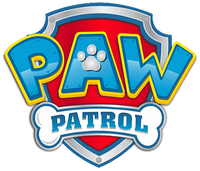 Season 5 is the current season of PAW Patrol which premiered on February 6, 2018 with "Pups Save the Kitty Rescue Crew"/"Pups Save an Ostrich". It is unconfirmed how many episodes it will contain, but there will be 26 if it follows the same pattern as the previous four seasons.
Spin Master president Ben Gadbois confirmed that the fifth season was "currently in development" during the company's 2016 Q1 Financial Results Conference Call. Ronnen Harary (one of the founders of Spin Master) also mentioned the season after talking about Season 4's international release set for 2018.
Writers
Here is a list of the writers for Season 5:
Episode List
Each listing will contain the episode number, name, original U.S. airdate, and its writer.
---
---
---
---
---
---
---
---
---
---
---
---
---
---
---
---
---
---
---
---
---
---
---
---
---
---
---
Season 5 Trivia
As of August 2016, the fifth season's episodes are still in pre-production. Voice recording and animation have not commenced, as these processes have not yet finished for the fourth season.
Justin Kelly replaced Max Calinescu as the voice of Chase. [1]
Wyatt White replaced Christian Distefano as the voice of Alex Porter.
The PAW Patrol could gain a new vehicle and a new team member.
In May 2017, it was announced that Spin Master was in the process of developing the very first episode in the series to take up an hour of airing space. It is very likely that it will take place in Season 5.
Title Cards
References