Welcome to the PAW Patrol Wiki!
Hello and welcome to the PAW Patrol Wiki, a collaborative encyclopedia about Nickelodeon's popular children's TV series PAW Patrol, which began on August 12, 2013. Join us and learn more about the PAW Patrol and the city of Adventure Bay. People are free to contribute to this wiki by adding or editing pages and by adding images, videos and files relating to PAW Patrol. We are one of the most reliable sources for PAW Patrol information on the internet!
With pages containing info about characters, episodes, locations, toys, voice actors, writers, international dubs, timelines & more, the PAW Patrol Wiki is the place to explore!
Rules & Guidelines
In order to use this wiki, you must abide by our guidelines, which can be found here, and the guidelines for our chat can be found here. If you continuously fail to follow the rules, there may be consequences. We also have some guidelines and tips for editing pages. If you ever notice something suspicious about a user, or if someone is vandalizing the wiki, please report this to SirBlaze, Tbrays30, SonictheHedgehog1245, Hornean, Shallchasemacky, Pablor, MarshallsiAnjingBomba or DoctorOfLittlePatients. They'll take care of it from there.
Meet the Characters!

Meet and learn about the pups and their friends! Click on a character below to go to their page.





PAW Patrol Pledge

To be a part of the "PAWpulation", you must follow the PAW Patrol's official pledge: "In dark of night, in light of day, we, the PAW Patrol will serve Adventure Bay. From runaway trains to stranded whales, we'll rush to the rescue with wagging tails. If danger is near, just give a yelp! The PAW Patrol is here to help!"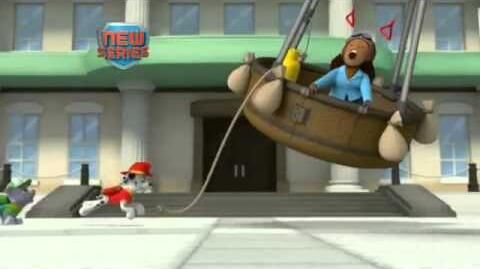 Weekly Poll
Weekly Polls from earlier weeks can be found in
this archive
. As of July 1, 2016, weekly polls on the PAW Patrol Wiki have been discontinued. We apologize for any inconvenience.
"Pups Great Race" is the first half of the 25th episode in Season 1 of PAW Patrol.
It's Adventure Bay Race Day and the pups are about to race each other all across the town to see who is the fastest pup. One other competitor unexpectedly shows up though: Alex in his super trike!
Apollo the Super-Pup

Star of his fictional eponymous TV show
Apollo the Super-Pup is the main character of a fictional television show that the PAW Patrol team watches.
Apollo is a superhero with the ability to fly. He is most often seen on television. There is also a comic-strip version of the character, as Marshall mentions in one episode. Rubble is one of his biggest fans, even dressing up like him in "Pups Save a Super Pup" and "Pups Save Jake." He appears as part of Rubble's dream in "Pups Save Apollo." In the episode, the PAW Patrol saves him and the bunnies from the Spider King (Apollo's archnemesis).
Apollo has white fur and light blue eyes. He wears a blue mask with a red stripe, a yellow uniform with a blue paw symbol on the front, a red cape, and four red boots. When seen as a cartoon, Apollo has light gray fur and entirely black eyes.
Featured Toy (June 2016): Paddlin' Pups Zuma
This figure of Zuma can be activated by a wind-up mechanism that helps it "paddle" in a bathtub, pool, etc.
More Wikis to Explore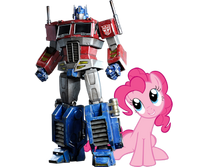 Disclaimer
The PAW Patrol Wiki is a fanmade and fan-administered website for educational purposes. No monetary revenue is being gained. PAW Patrol (and all of its entities & assets) belongs to Spin Master, Spin Master PAW Productions, and Viacom.
For information on Wikia's official Terms of Use, click here.
PAW Patrol Wiki on Twitter!
News
NEXT EPISODES:
---
Did You Know?
Featured Video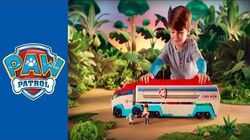 Featured Photo (July 2016)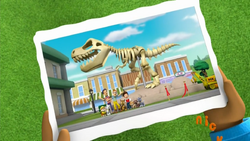 From Season 2, Episode 21B: "Pups Save a Big Bone"
PAW Pa-Polls
Check out some more polls here!
How do you feel "PAW Patrol" has progressed over its time?
How excited are you for the debut of Tracker in Season 3, in comparison to your excitement for Everest's Season 2 debut?
So far, Build-a-Bear Workshop has released Chase, Marshall and Skye plush toys. Who do you hope gets released next?
Wiki Activity
To see the recent activity on the wiki, click here.
Community Corner

Welcome to Community Corner on the PAW Patrol Wiki!
There are currently 9 active admins:
Feel free to contact them if you need anything! Have a happy time editing!