Welcome to the PAW Patrol Wiki!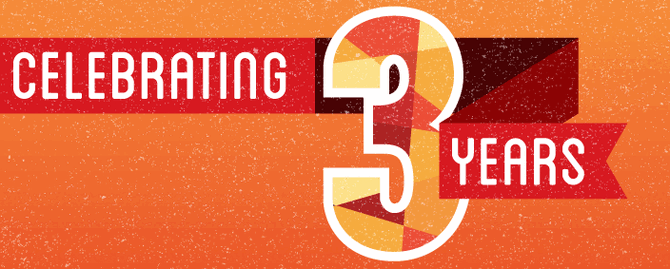 This month, the PAW Patrol Wiki and the PAW Patrol television series celebrates its 3rd anniversary!

Hello and welcome to the PAW Patrol Wiki, a collaborative encyclopedia about Nickelodeon's popular children's TV series PAW Patrol, which began on August 12, 2013. Join us and learn more about the PAW Patrol and the city of Adventure Bay. People are free to contribute to this wiki by adding or editing pages and by adding images, videos and files relating to PAW Patrol. We are one of the most reliable sources for PAW Patrol information on the internet!
With pages containing info about characters, episodes, locations, toys, voice actors, writers, international dubs, timelines & more, the PAW Patrol Wiki is the place to explore!
Rules & Guidelines
In order to use this wiki, you must abide by our guidelines, which can be found here, and the guidelines for our chat can be found here. If you continuously fail to follow the rules, there may be consequences. We also have some guidelines and tips for editing pages. If you ever notice something suspicious about a user, or if someone is vandalizing the wiki, please report this to SirBlaze, Tbrays30, SonictheHedgehog1245, Hornean, Pablor, MarshallsiAnjingBomba or DoctorOfLittlePatients. They'll take care of it from there.
Meet the Characters!

Meet and learn about the pups and their friends! Click on a character below to go to their page.





PAW Patrol Pledge

To be a part of the "PAWpulation", you must follow the PAW Patrol's official pledge: "In dark of night, in light of day, we, the PAW Patrol will serve Adventure Bay. From runaway trains to stranded whales, we'll rush to the rescue with wagging tails. If danger is near, just give a yelp! The PAW Patrol is here to help!"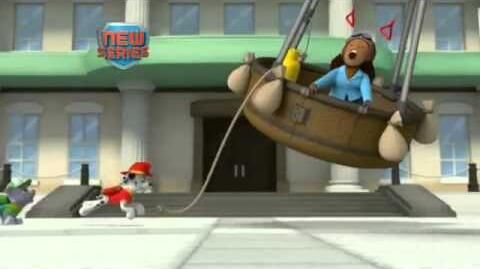 Weekly Poll
Weekly Polls from earlier weeks can be found in
this archive
. As of July 1, 2016, weekly polls on the PAW Patrol Wiki have been discontinued. We apologize for any inconvenience.
"Pups Make a Splash" is the first half of the 1st episode in Season 1 of PAW Patrol.
Cap'n Turbot got The Flounder stuck on some rocks. If the PAW Patrol doesn't save him, The Flounder will sink to the bottom of the bay!
Featured Character (August 2016): Ryder
Ryder

PAW Patrol Member No. 1, Leader of the PAW Patrol
Ryder is a ten-year-old boy and a protagonist of the TV series, PAW Patrol. He is the 1st member of the PAW Patrol and is the team's leader.
Ryder is very intelligent. He trained each of the pups to their own specific job (e.g. Marshall as a firefighter dog, Chase as a police dog etc.), and he invented all of the gadgets used by the PAW Patrol team. He even taught each pup how to use their own gadgets. During an emergency, Ryder knows the solutions to each problem and he also knows which pups are needed in each mission.
During missions, Ryder is seen in all episodes as being very calm and collected. He is also very mature, patient, and friendly, which earns him the trust and loyalty of all the pups, and this makes him a good leader of the PAW Patrol. Although Ryder is mature, he is still a child, and in some occasions, can be playful and childish at times.
Ryder has white skin, gelled up dark brown hair, and brown eyes. He wears a red, white, yellow, and blue vest, which contains the PAW Patrol logo, that covers a white long-sleeved shirt. He also wears blue jeans and has blue and white shoes. He is not as tall as the adult characters. During missions, Ryder wears a high-tech jacket which has the same colors like his vest. During an underwater mission, Ryder wears a scuba diving suit that also has the same colors as his vest. In "Pups and the Ghost Pirate," Ryder wears a knight costume for Halloween. Although different from what Ryder usually wears, the knight costume still contains his life vest, which inflates when Ryder was traveling over the water on his ATV.
Featured Toy (August 2016): Real Talking Plush Marshall
Bring home your favorite fire pup with the real talking Marshall plush! This soft and cuddly adventurer is full of real sounds and phrases straight from Paw Patrol! Just give his belly a squeeze to listen to what he has to say! With his fire safety helmet, Marshall is always ready for adventure. He knows no job is too big and no pup is too small, inspiring bravery, friendship and teamwork with each and every adventure. And when the adventure is over you can easily remove his helmet for bed. Bring home the adventure of Paw Patrol with the soft and cuddly real talking Marshall!
Phrases:
(ring ring) "Ryder needs us!"
"I'm fired up!
"Arf arf!"
"Let's go go go!"
"Awoooooooowoowoowoowooo!" (howling)
"I'm on it!"
More Wikis to Explore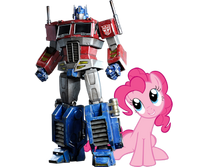 Disclaimer
The PAW Patrol Wiki is a fanmade and fan-administered website for educational purposes. No monetary revenue is being gained. PAW Patrol (and all of its entities & assets) belongs to Spin Master, Spin Master PAW Productions, and Viacom.
For information on Wikia's official Terms of Use, click here.
PAW Patrol Wiki on Twitter!
News
NEXT EPISODES:
---
Did You Know?
A satirical version of PAW Patrol was featured in a skit on Adult Swim's Robot Chicken.
A 30 second PAW Patrol animated short recently aired on TV Land to promote the second season of The Jim Gaffigan Show.
A fourth season has been confirmed.
Ursula Ziegler-Sullivan has written the most episodes for the series.
For the series' third season, Samuel Faraci has replaced Stuart Ralston as Rocky's voice actor.
The original copyright for this show was filed on March 7, 2012.
According to trademarks filed by Spin Master, the "PAW" in PAW Patrol stands for either "Pups At Work" or "Protect And Wag."
Featured Video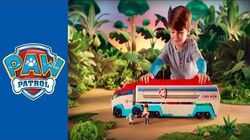 Featured Photo (August 2016)

From Season 1, Episode 1A: "Pups Make a Splash"
PAW Pa-Polls
Check out some more polls here!
How do you feel "PAW Patrol" has progressed over its time?
How excited are you for the debut of Tracker in Season 3, in comparison to your excitement for Everest's Season 2 debut?
So far, Build-a-Bear Workshop has released Chase, Marshall, Skye and Rubble plush toys. Who do you hope gets released next?
Wiki Activity
To see the recent activity on the wiki, click here.
Community Corner

Welcome to Community Corner on the PAW Patrol Wiki!
There are currently 7 active admins:
Feel free to contact them if you need anything! Have a happy time editing!