Marshall is a Dalmatian puppy and a member of the PAW Patrol.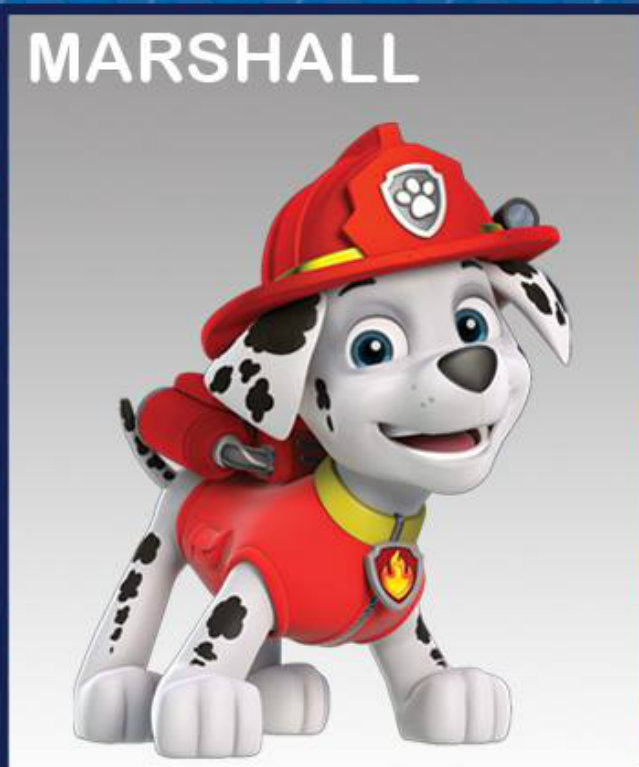 Marshall is a Dalmatian pup who is seen to be silly and clumsy. He is a firepup. He wears a firefighter's hat and rides a firetruck.
Personality
Edit
Marshall always crashes into a lot of things, including Chase in Pups Turn on the Lights, and is not exactly well-coordinated. He's also is a bit air-headed and gets very excited. Aside from his klutz, Marshall is a loyal member of the PAW Patrol. Marshall also loves birds, especially baby birds. He is good friends with Chase. They can sometimes bump or land onto each other in a few episodes.
Abilities
Edit
He is able to shoot water with his hose whenever he barks in a certain way.
Marshall was first-deployed in the following episodes:
Marshall was called in for backup in the following epsiodes:
What's your favorite thing about Marshall?
Appearance
Edit
Catchphrases
Edit
"I'm fired up!"
"Made it."
"I'm good."
"Ready for a ruff, ruff rescue!"
Birds love Marshall
Marshall always gets to the elevator last.
Marshall has a gosling friend named Fuzzy.
He is good friends with Chase.