Guru Studio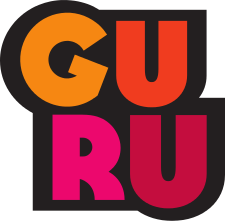 Animation Studio for PAW Patrol
Guru Studio is an animation studio that produces PAW Patrol.
Wikipedia Information
Guru Studio is a Canadian animation studio based in Toronto, Canada, with employees in Russia, India, Indonesia, Romania, USA, Brazil, Spain, and the UK.
The company has won various industry awards and has been featured in several international film festivals.
In 2001, Guru Studio provided CGI IDs and bumpers for Teletoon. They showed the IDs and bumpers at the Annecy International Animated Film Festival and won prizes.
Guru won a Telly Award in 2010 for their short film Hazed. The film was screened at the Ottawa International Animation Festival, the Animation Block Party, and at other festivals.
Other industry awards the studio has won include a Clio award, Promax award, and Mobius award.
Website: here
Ad blocker interference detected!
Wikia is a free-to-use site that makes money from advertising. We have a modified experience for viewers using ad blockers

Wikia is not accessible if you've made further modifications. Remove the custom ad blocker rule(s) and the page will load as expected.