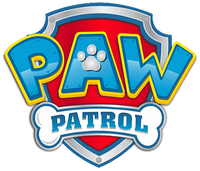 This page is a list of the voice actors and actresses that are involved with the PAW Patrol series.  
Main Character Voices
---
---
---
---
Below is a table of voice actors and the characters they voice.
NOTE: A character is listed "Regular" if they appear in MANY episodes. A character is listed "Minor" if they appear in a FEW episodes. A character is listed "Guest" if they only appear in one episode. All of these are per season.
---
Under Construction

This article or section is "under construction". There needs to be more work and information added to this section/page before it can be considered satisfactory.
Ad blocker interference detected!
Wikia is a free-to-use site that makes money from advertising. We have a modified experience for viewers using ad blockers

Wikia is not accessible if you've made further modifications. Remove the custom ad blocker rule(s) and the page will load as expected.